2012-2013 MEN'S RESULTS
BRIEF OUTLINE OF EACH EVENT
PREMIER EVENT GOES TO DANIEL PATTERSON
Daniel Patterson defeated a very competitive Darren Rowland to win the Bassendean BC Championship Singles title,
it was a very close game, with darren rowland skipping out to a lead early and Daniel fighting back to finally skip away and record a gutsy victory. Norm Kirkup won the Plate event and Tano Fotti Cuzzola won the Novice Singles Event.
PIKE AND AXFORD TAKE OUT THE PAIRS
Linton Pike and Brian Axford proved to be too good for Steve Black and Justin Opie, winning a fine pairs match.
OPIE TAKES OUT SECOND FOURS TITLE IN A ROW
Justin Opie, Marcel Heruer, Ian Robertson and Steve Black ran out winners in a hard fought fours final against John Lynch, Jamie davies, Paul Harber and Norm Kirkup, the player of the day was Marcel Heruer who made many crucial conversions, Justin Opie contributed when needed and the front ends went bowl for bowl. Well done to the boys on winning back to back titles!
IT'S ANOTHER CLUB TRIPLES FOR HUTCHY, HOCKEY AND THE PUP
Phil Hutchison, Colin Hotker and Daniel Patterson won a solid contest by 6 shots from Jamie Davies, Steve Patterson and Marcel Heruer. Well done on winning yet another club triples!
CAVEMAN SPEARS CONSISTENCY SINGLES
Darren Rowland defeated Norm Kirkup in the Consistency singles final. I don't have the final scores, however it was a high quality final that for a time could have gone either way. Congratulations to both players for their great efforts. Thanks also to John Lynch for running the event.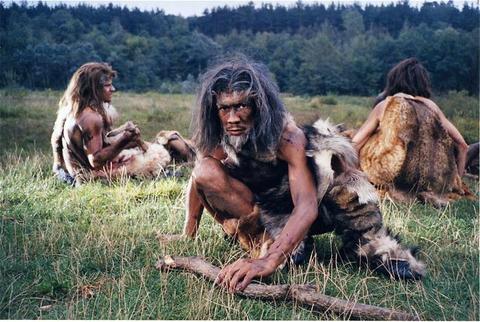 THE CAVEMAN WATCHES HIS BOWL APPROACH THE MAMMOTH... UM HEAD.
PIC WILL BE UPDATED WHEN I CAN GET ONE OF DARREN!
YOUTH STEPS UP AND WINS OVER EXPERIENCE
Dan Nicholls won the Bob Bryant 2 Bowls Singles today (14.10.12) over last years winner and dad, Peter Nicholls. After nine ends he was 9 to Peter's 0, the game then swung and Peter reeled off six unbeaten ends to draw level, the game seesawed for a few more ends with neither able to break away, seeing them locked on 18 each after 21 ends. Dan then played some great draw bowls to clinch the game 21 to 18. Congratulations Dan and well done to all those who participated.
Bob Bryant winner 2012 - Dan Nicholls
MEN'S CLUB EVENTS
| | | | |
| --- | --- | --- | --- |
| DATE | EVENT | WINNER/S | RUNNER/S UP |
| SUN 14.10.2012 AND FRI 19.10.2012 | Men's Bob Bryant Two Bowl Singles | Dan Nicholls | Peter Nicholls |
| SUN 25.11.2012 AND FRI 30.11.2012 | Men's 100 Up Consistency Singles | Darren Rowland | Norm Kirkup |
| SUN 09.12.2012 AND FRI 14.12.2012 | Men's Championship Triples | Phil Hutchison, Colin Hotker and Daniel Patterson | James Davies, Steven Patterson and Marcel Heruer |
| SUN 13.01.2013 AND SUN 20.01.2013 | Men's Club Championship Pairs | Linton Pike and Brian Axford | Steve Black and Justin Opie |
| SUN 03.02.2013 AND SUN 10.02.2013 | Men's Club Novice Singles | Gaetano Fotti-Cuzzola | |
| SUN 03.02.2013 AND SUN 10.02.2013 | Men's Club Championship Singles | Daniel Patterson | Darren Rowland |
| SUN 24.02.2013 AND SUN 10.03.2013 | Men's Club Championship Fours | Steve Black, Ian Robertson, Marcel Heruer, Justin Opie | Norm Kirkup, Paul Harber, James Davies, John Lunch |
| | STATE 3RD DIVISION AND UNDER SINGLES | Darren Rowland | |
| | CHAMPION OF CLUB CHAMPION SINGLES | Daniel Patterson | |
| | | | |
| --- | --- | --- | --- |
| STATE REPRESENTATIVES | Justin Opie | Daniel Patterson | |